we will show you how we grow, what we grow, where to shop, and more
Established in 2014, our family farm is nestled next to Myakka State Park, and just east of Sarasota. We believe in producing amazing hydroponic vegetables that not only taste great, but keep well. Our crisp greens and veggies are always grown without the use of synthetic pesticides, are non-GMO and harvested 24-48 hours within purchase.
our growing season is September through June
Make sure you are subscribed to our emails so you know exactly when to start shopping. Our online store is open certain days in order for us to harvest everything fresh as can be; 24-48 hours within purchase.
Beginning in 2014, our goal has been to go above and beyond to produce the highest quality vegetables and greens imaginable. Utilizing controlled environment greenhouses and hydroponic growing methods, we're able to grow long lasting, pesticide free greens using less space and less water than traditional farming methods.
When you purchase direct from our farm, you can expect quality produce that actually keeps well.
We are harvesting your orders 24-48 hours within your purchase. It doesn't get any fresher than that.
You'll find not only our produce available on the store, but quality products from excellent local vendors that we have gotten to know throughout years at the farmers markets.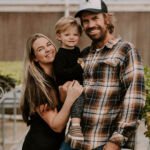 from our homestead to your table
Send us a note and we will reply as soon as possible.