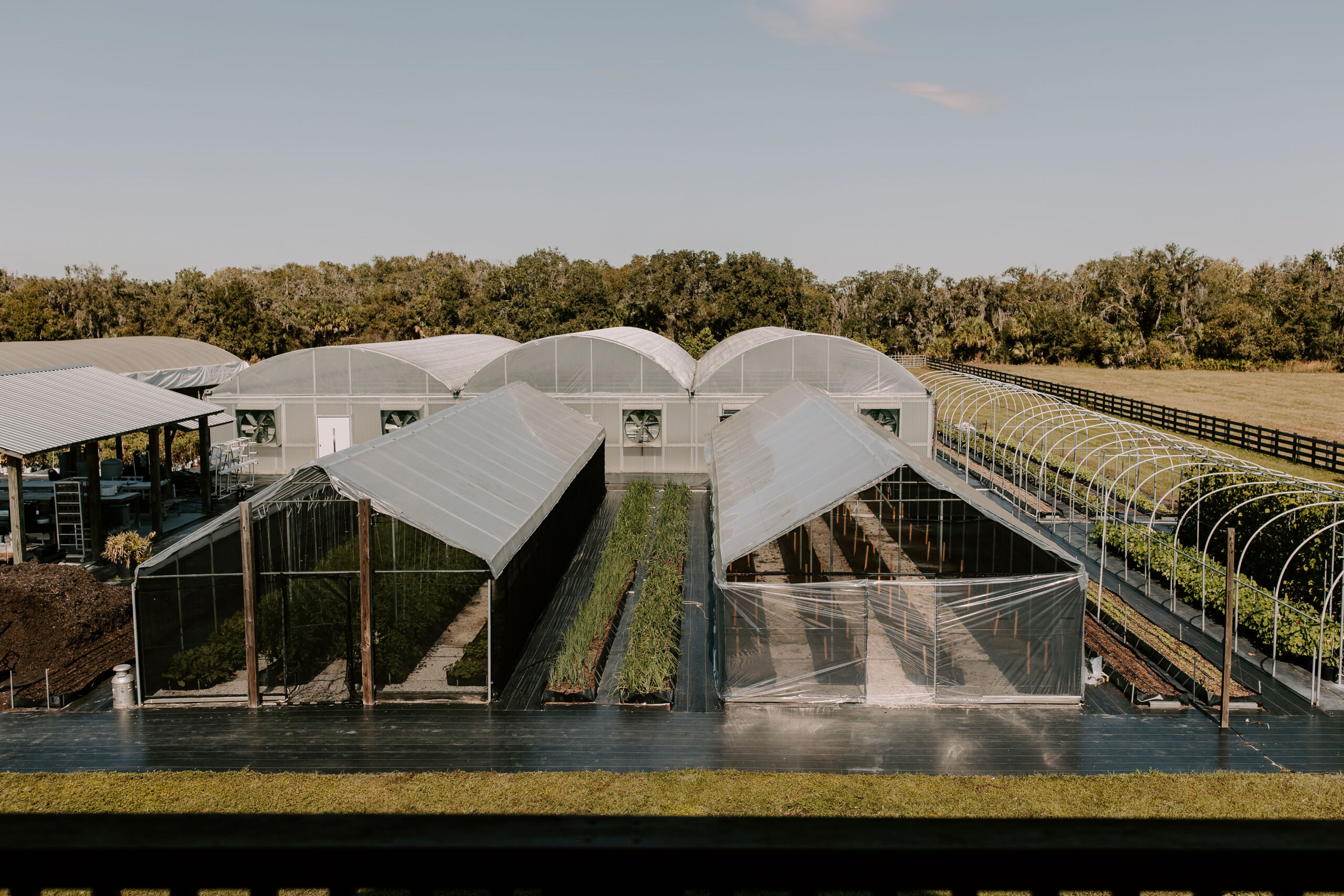 Do you love looking at beautiful flowers or being outside, working with your hands and vegetables? Is eating healthfully important to you? Does buying produce at the grocery store bother you because it never seems as fresh or taste as good as it should? Plus the price keeps going up? Then come work with us on the farm! 
Whether you're interested in a part time or full time position with flexible days in the week and on Saturdays, you'll get to take home the part of our bounty every week. Come be part of our new "harvest hands crew"! You'll basically help us on harvest days, gathering crops and washing them down/ packaging and filling bins with lots of gorgeous lettuces, root crops, flower bouquets and more. 
If you are a fan of working outside and a small team, and by yourself on tasks, then please apply. We want to chat with you! 
Reliable transportation is a must and preferably live within 20-30 mins of Myakka. 
Read more for each position below and apply if you have any interest.
Job Description:
You'll be working on a small family farm consisting of a four-person team. Our farm typically has two main harvest days and a day of "cleanup" and "loose ends" tasks. Other days consist of seeding transplanting, cleaning out grow areas, prepping for new crops, and other related responsibilities.
We are really looking for "harvest hands". Do you want to work a few days a week, or if you want to work more, great. We are flexible. People that enjoy working outside, mostly with yourself or with a small team please apply.
Season (September/Oct through May) is our prime growing/harvest time.
Daily and weekly tasks are assigned from our Farm Manager/Farm Owner. Our routines are consistent in execution and we are looking for a light hearted, adaptable individual that enjoys a variety of tasks. We don't expect you to know how to do all these duties on our farm. A level of teaching will come with this position, so we will take time to show you our own protocols.
Skills + Requirements:
Whether you are still in school or retired, farming with us works best for mature and balanced people we can trust. Arriving to work prepared and on time for the day are a must as the Florida heat (especially summer) is no joke. Bringing your own water and wearing proper clothing is essential.
Experience on a farm is great, but definitely not required. Physical work experience is a requirement as farming in Florida is a physically demanding job. Working on the farm requires lifting 50 lbs throughout the day, bending, kneeling, squatting, and standing for long period in all weather conditions. We are seeking people who can work gracefully with our small team and meet the challenges of farming with a sense of humor.
All crew members must:
Come to work on time dependably
Have a working cell phone
Be able to follow instructions and have attention to details
Be able to physically lift 50 +lbs.
Provide their own working gear: (ie: rubber boots, hats, proper clothing)
Provide their own water and lunch
Be able to cope with challenges of farming
Be able to accept constructive criticism
Communicate clearly with the farm team and manager
Harvest Hands
Start date: September/October 2023; Monday- Saturday; 7am-3pm (sometimes 4:30-5pm on harvest days)*
*This can be a part or full time position/ you do not have to be available 6 days/week.
Compensation: $16/hr; paid lunch hours; everyone can take home veggies from our farm; part time or full time position. Full time comes with earned sick time.
These tasks are not everyday. They are a general guideline of all the tasks involved with the position. Whether you like to switch your routine, or if you enjoy the same type of tasks all the time, we are always open in having you feel most comfortable and productive in your tasks.
Field/Greenhouse:
Harvesting by hand and with tools; also climbing a step stool for tomatoes and cucumbers
Transplanting by hand
Weeding
Irrigation work (moving pipe/assembling and disassembling)
Seeding with a walking seeder and by hand
Seeding and transplanting microgreens
Helping with special projects
Walking lettuce channels for clogs
Greenhouse/ growing trough maintenance
Carrying lettuce channels to and from greenhouse
Cleaning lettuce channels
Packhouse:
Thoroughly washing root crops
Packing, weighing and labeling lettuce mixes and herbs
Cleaning and sanitizing tools/equipment, refrigerators, work surfaces, etc.
Bundling flower bouquets
Stepping in and out of box truck (large step)
Organizing and assembling orders
Keep quick record for harvest log
Clean base of lettuce and package